Hey everybody, and welcome to Art Fabrics! If you've been following us on the gram for a while, you'll know that this company's launch has been a long time coming. But now we're here! We are so incredibly excited to welcome you all to the Art Fabrics experience, and to help you get to know us and what we do a little more. And hopefully we can also get to know some of you!
For those of you who know nothing about us, let me make a little introduction. We are a textile printing company that specializes in printing custom design on both natural and synthetic fabrics. Based out of Montreal, Canada, we pride ourselves in being front-runners in the reactive printing game (I'll share more about this below) here in Canada, as well as our expertise in sublimation printing. We currently have 13 fabrics on tap, but our supply will only be growing with our company. We are a small team of passionate crafters, and we treat every custom order as if it was our own. We consider ourselves "a factory at your fingertips", taking care of every level of production to get you custom fabric exactly as you want it, leaving you to just deal with the fun job of creating the prints!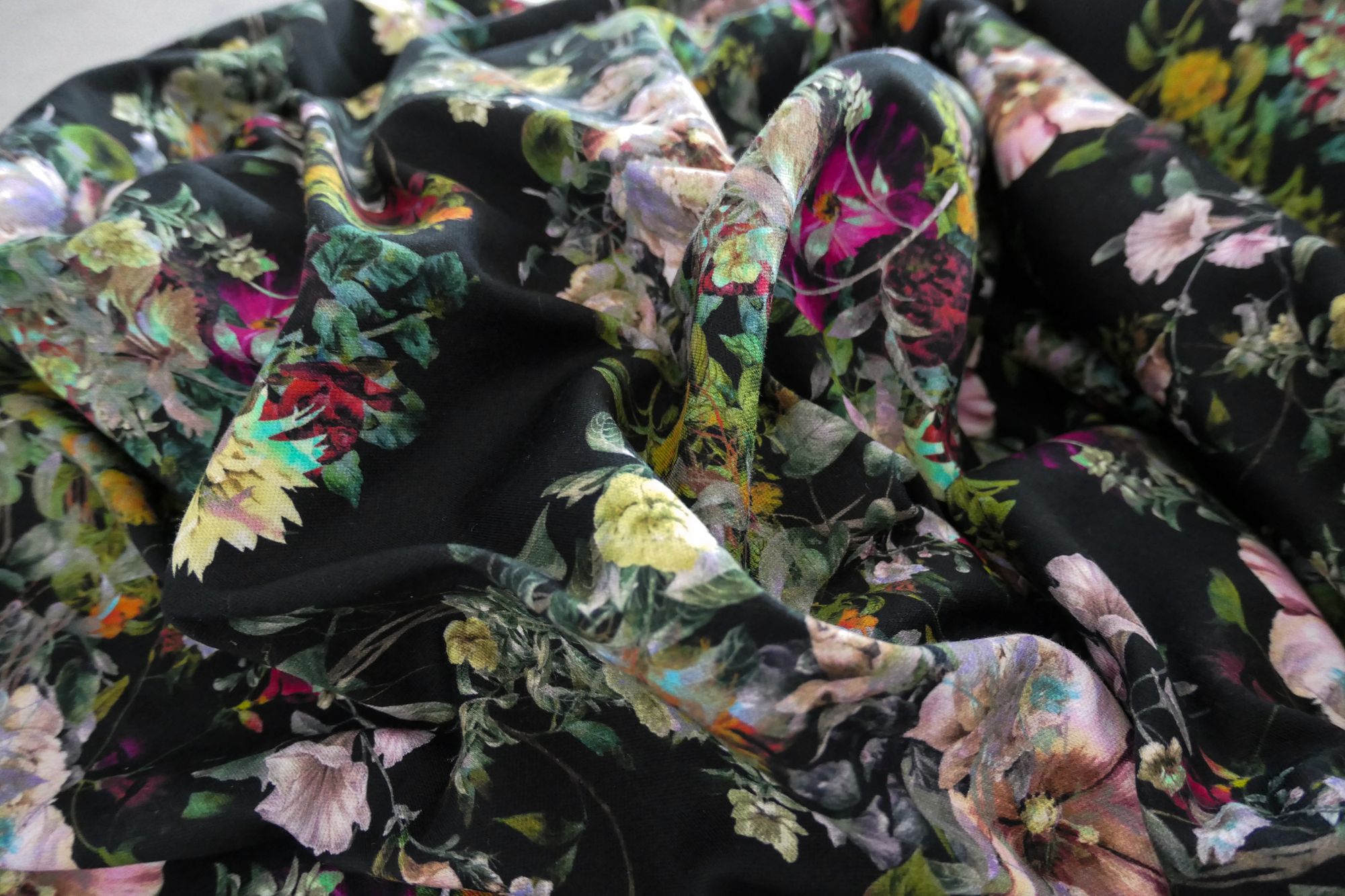 Now let's dive a little deeper into exactly what "reactive printing" is. This is a term we don't expect a lot of you have come across before, so we actually made a very in-depth youtube video explaining all about it! To paraphrase that video, reactive printing is a method of printing PERMANENTLY onto natural fabrics. While other methods of printing on natural fabrics obviously exists, reactive achieves completely permanent, beautifully vibrant prints that you can use and wash without fear of fading. The method involves first coating the fabric in a specially formulated pre-treatment, which, after being printed on with our water-based reactive inks, undergoes a chemical reaction that permanently sets the pigment into the fibres of the fabric. This chemical reaction is induced by heat and takes place in our jumbo steamer. The fabric is then washed and dried, meaning what you get in the mail is how your fabric will stay, period. This method is state-of-the-art and SUPER cool!
So that's a little bit about us and our printing! We would love to get to know some of you too, so please please please leave us a comment below and tell us a bit about yourself! Let's create a community here of passionate creatives, crafters and dreamers.