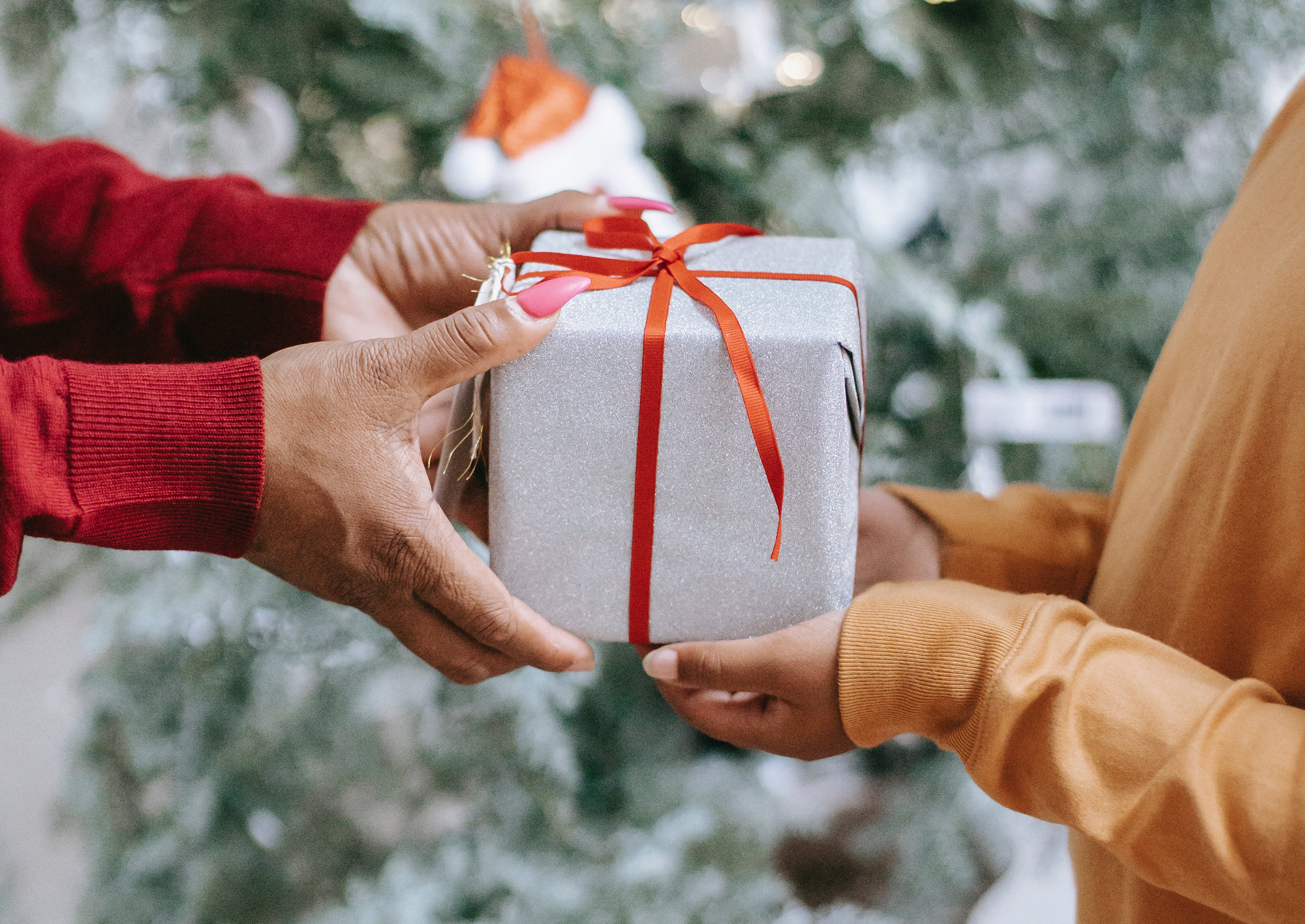 The holiday season is fast approaching, and it's time to start thinking about those special gifts for your loved ones. But with the hustle and bustle of the holidays, it's crucial to plan ahead to ensure your orders arrive in time. At ArtFabrics, we understand how important it is to meet your deadline and make your holiday shopping experience stress-free.
In this blog post, we will guide you through the upcoming order deadlines, helping you stay on top of your holiday shopping game. Whether you're looking for unique personalized gifts or want to surprise someone with a custom-made item, we've got you covered! So, let's dive into the details and make sure you don't miss out on the perfect present for your friends and family.
---
Shipping dates can get a little confusing when you're a company like us that not only ships internationally but offers multiple shipping options with different rates depending on package size. In order to make this blog as comprehensible as possible we're going to separate the deadlines into Canada/USA destinations, then all other international destinations and military orders, with 3 different dates depending on the size of your package.
Orders within Canada and the USA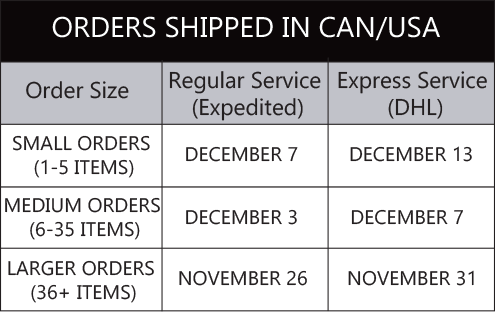 ---
International/ Military Orders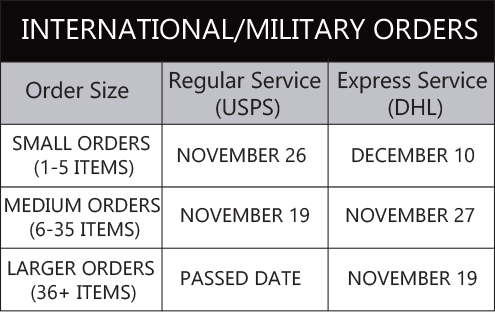 Feel free to download these charts to use for your online store listings, blogs, or newsletters.
---
If you place orders according to these deadlines you should receive your packages before 22nd of December. Of course should you need them earlier or later for the new year please adjust these dates accordingly.
It's important to remember that we are not the shipping company itself, and therefore have no control of orders once they are given to the shipping company. There is always the possibility of shipping delays, so it's always recommended to order as early as possible!
If you have questions about holiday order deadlines, we're here to answer them! Get in touch with our customer service team and we'll help you with your unique situation.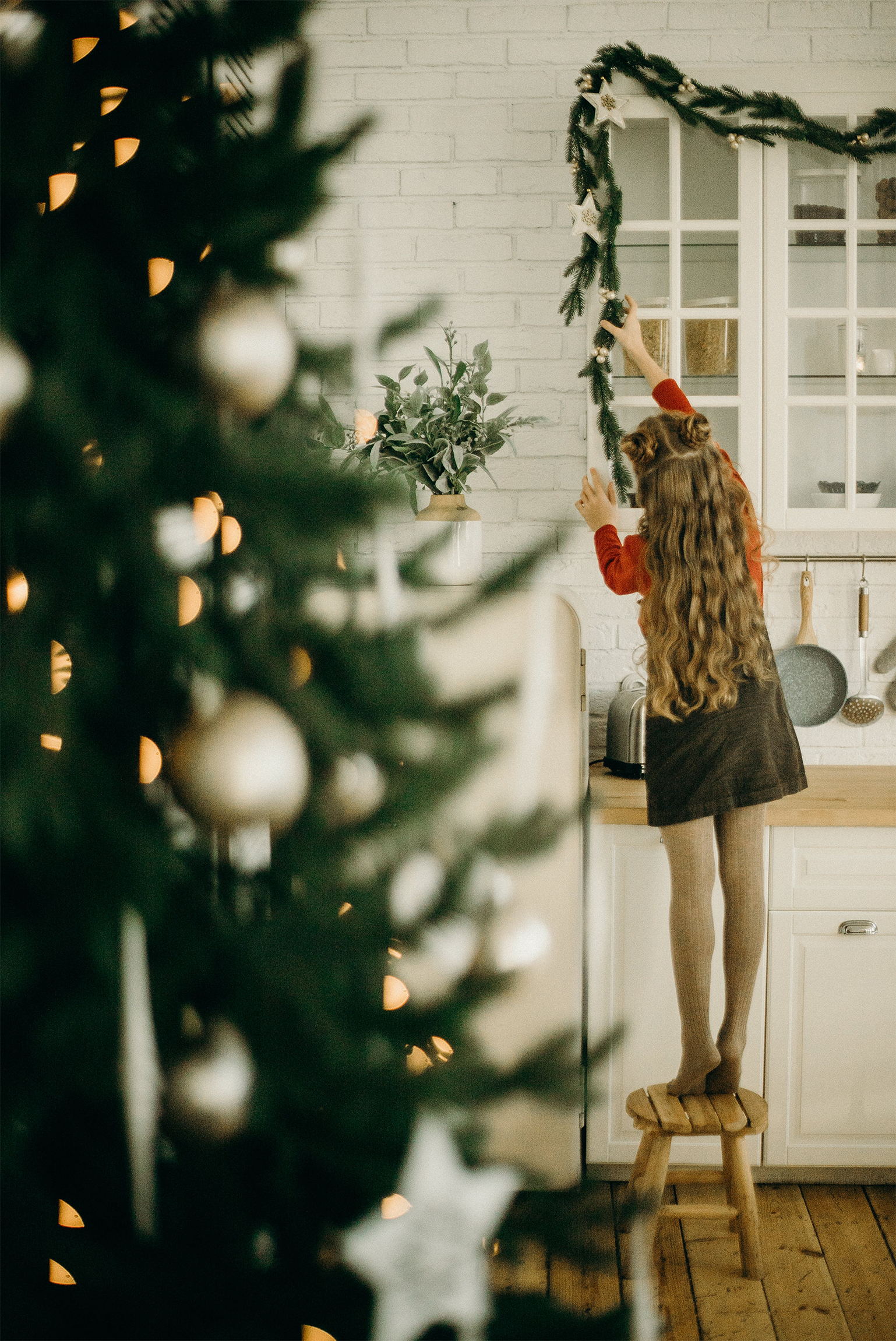 Happy holidays and happy shopping!