We're so excited to launch our series of blog posts devoted to the amazing creativity of independent pattern makers. This post features the Pocket Skirt from the latest issue of Peppermint Magazine.

The changing of seasons can be a tricky thing to dress for; it's not quite warm enough for summer clothes but also not really cold enough for winter wear. There are, however, a few essential wardrobe pieces that are great transition pieces, those items that can seamlessly transition you through the changing of the seasons. One of these pieces, without question, is a long, flowy skirt, and Peppermint Magazine just so happens to have the most beautiful FREE pattern for a flowy, midi length pocket skirt. This skirt will pair perfectly with a chunky knit sweater and cute booties for those cooler autumn days, or with a jean jacket and your favourite flats when the winter starts turning into summer. In fact, we LOVE this pattern so much that we decided to make it as a little celebration of fall.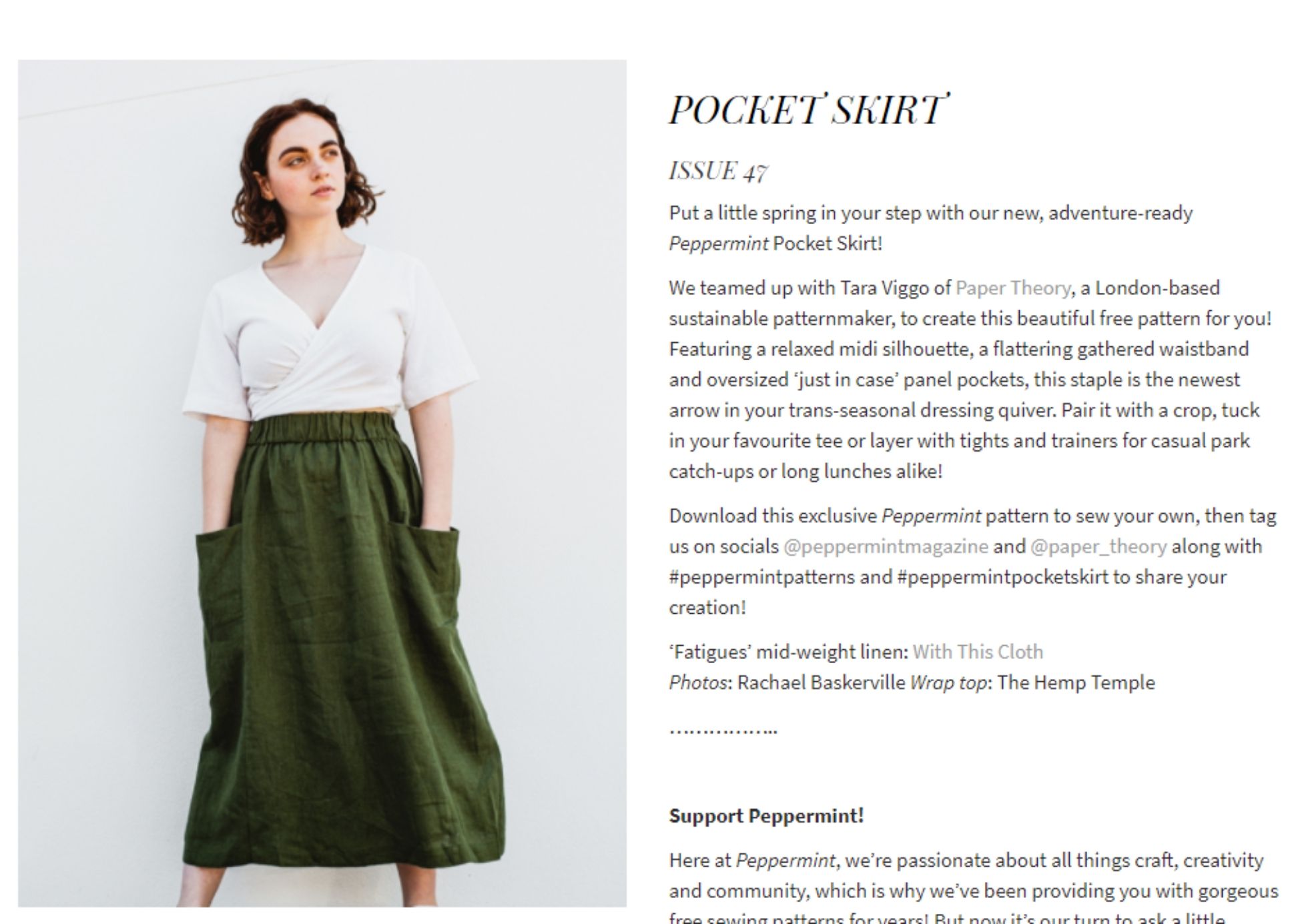 So why this pattern, you ask? Of ALL the midi skirt patterns out there? Well, not only is the skirt completely beautiful and free, but the provider - Peppermint Magazine - is also a group that we feel good about supporting! In the "About Us" section on their website you can read about how they're "an Australian quarterly print magazine focused on style, sustainability and substance". These values resonate with us as a company and we therefore love supporting those in our community with shared goals. For this pocket skirt pattern Peppermint teamed up with a sustainable pattern company, Paper Theory, which is another epic company focused on helping people create beautiful, sustainable wardrobes all from the comfort of their own homes.


Without further ado, let's get into the project! Though we currently stock 21 different fabrics, with more on the way, we wanted to use a fabric for this skirt that would both play into the flowy nature of this pattern, as well as be an easy transition fabric. We therefore decided upon the luxuriously beautiful silk twill, which is the heaviest of our silks, with a glossy upper and matte underside. Silk twill, for reference, is the silk Hermes scarves are made of! Because this project is, as we said, a celebration of fall, I decided to design a print based on the images and colours of autumn, and what's more autumnal than pumpkins?! You can check out the video below to see exactly how I went about designing the print we used.

Thanks Jess! I'll take over on the production side of things!
At Art Fabrics, we digitally print your unique artwork and patterns permanently on a wide range of fabrics. Printing on silk with reactive inks is one of our specialities. What's so amazing about the reactive process is that the ink penetrates the fabric fibers. This means the print is quite visible from the backside of the fabric. For the habotai, it's almost 80% visible to the backside! For the silk twill, it's about 50%.
At the writing of this blog, we can print on silk chiffon, silk twill, silk habotai, and silk charmeuse. Silk twill is my personal favorite so it was so nice to work with it for the Peppermint pocket skirt!
While I didn't snap any photos of the fabric printing this time, here's a rundown of the steps in the washing line: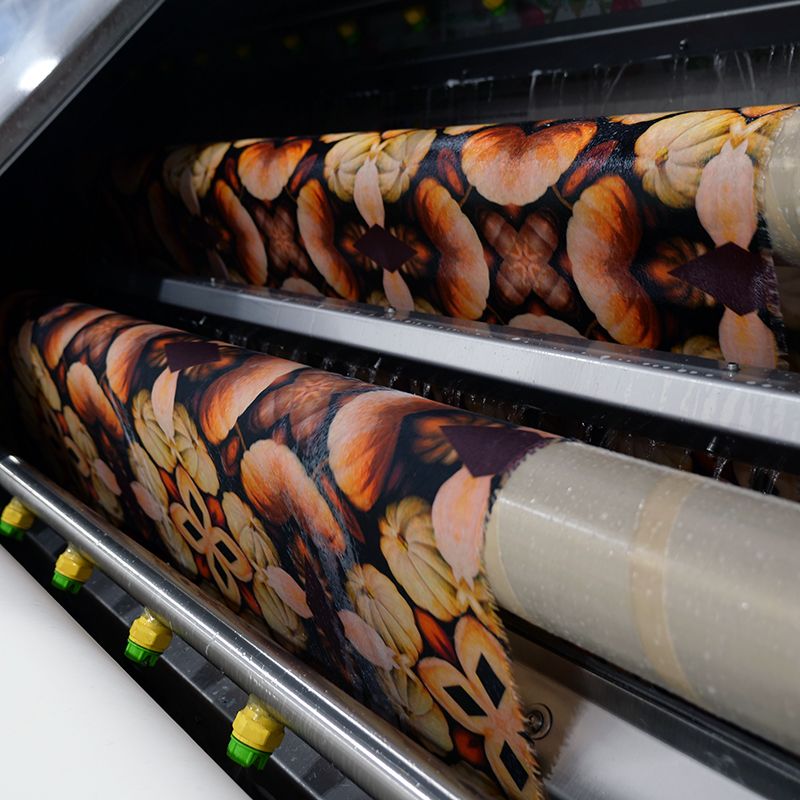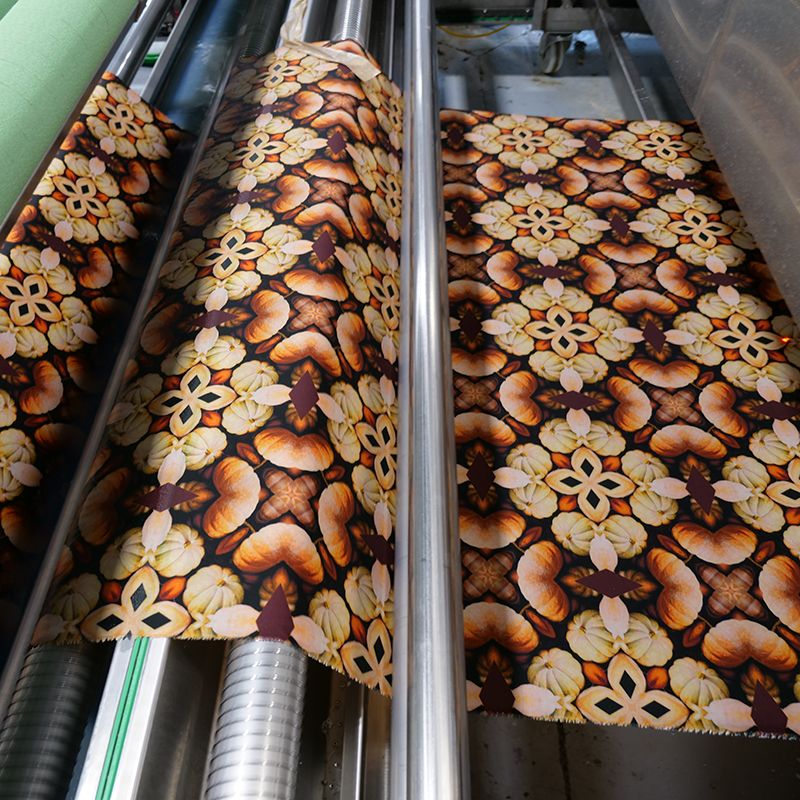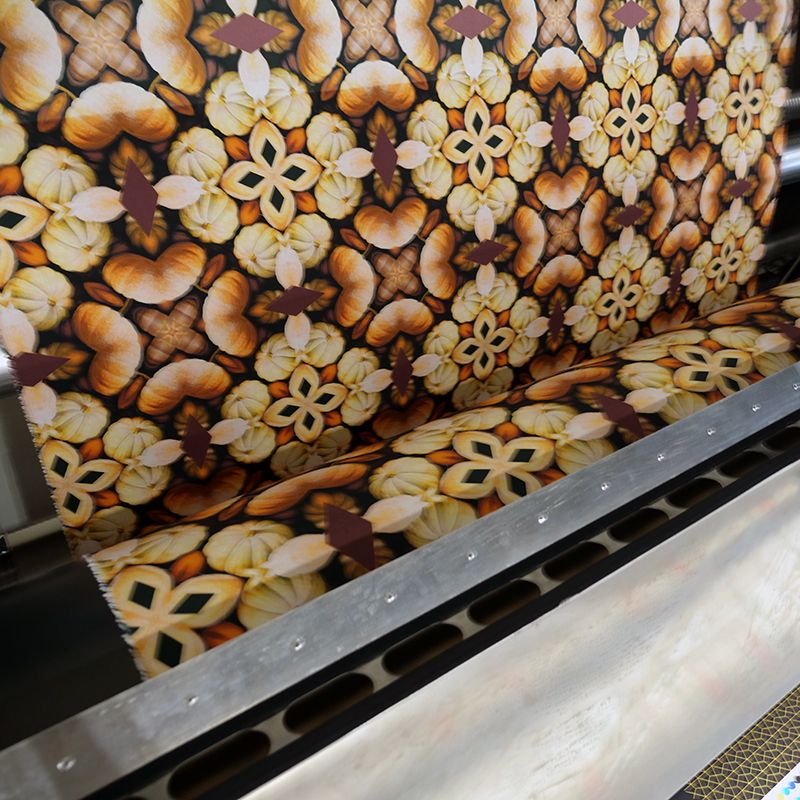 Now it's hot off the press, onto the sewing!

The pocket skirt was so easy to assemble. The instructions say this project is suitable for beginners and we agree! Using silk as the fabric does make the sewing more difficult since silk is a tricky fabric to work with due to the grain shifting easily. It's also not an easy fabric to unpick if necessary. So if you are beginner we suggest that you try to make this skirt first in a simpler fabric like cotton or the lovely fabrics suggested by Peppermint magazine before moving onto a silk option.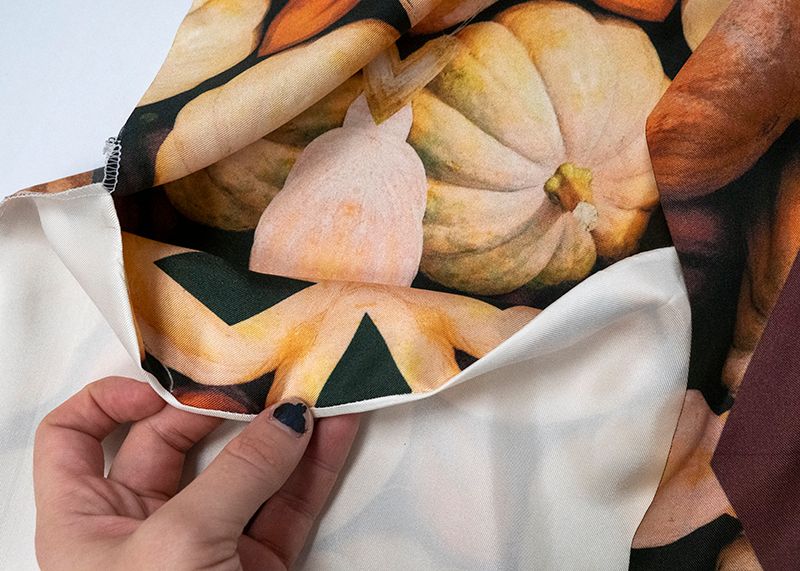 The pockets are probably some of the easiest pockets I have ever made! And low stress since you don't need to worry about visible stitching that needs to be well aligned.
Sewing the sides together is straightforward. We suggest always starting from the top down! Especially when working with silk, it ensures that your waistline is aligned perfectly and any variation in length occurs at the bottom hem where you can easily adjust for it.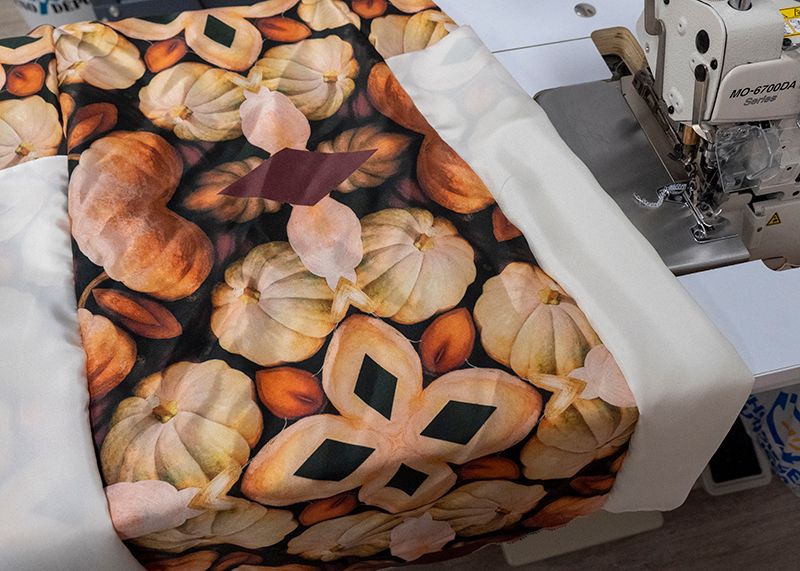 For the elastic waistband, instead of making a channel, we overlocked our elastic to the top of the waistline and overlapped the ends. We then roll it down and top stitch the bottom edge down while stretching. I find this a bit easier than making a channel and threading it through, but I'm also used to this method. If you're still new to sewing an elastic waistband like this, try it a couple of times on a scrap piece of fabric before applying it to your garment!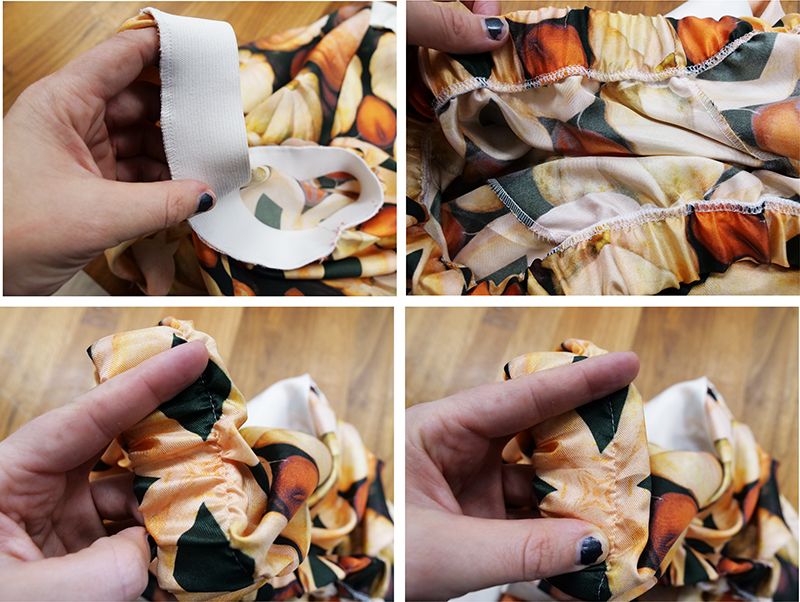 For the hem, I trimmed it evenly across the panels and opted for a more narrow hem than the instructions call for. I find it much easier for silk to keep it small since the grain can stretch around and cause headaches if you try to make it bigger. Remember! A good chunk of sewing and assembly includes ironing!!! Your iron is your friend. Most silks can take heats of up to 90 degrees celcius so don't be afraid to use a higher setting then the recommended one on your iron.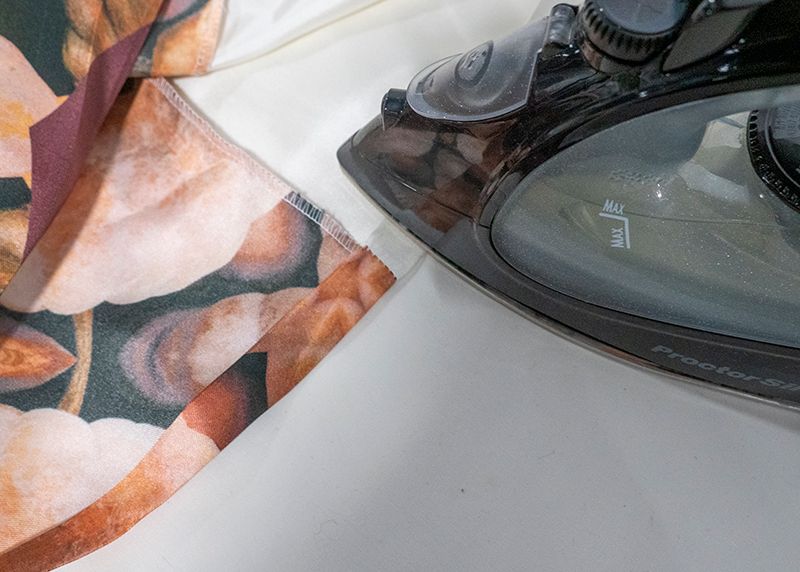 And with that, we're finished! You can see we used a combo of printed and blank fabric so as not to overwhelm with our fall themed print. But I'm super happy with the results and can't wait to see in it!!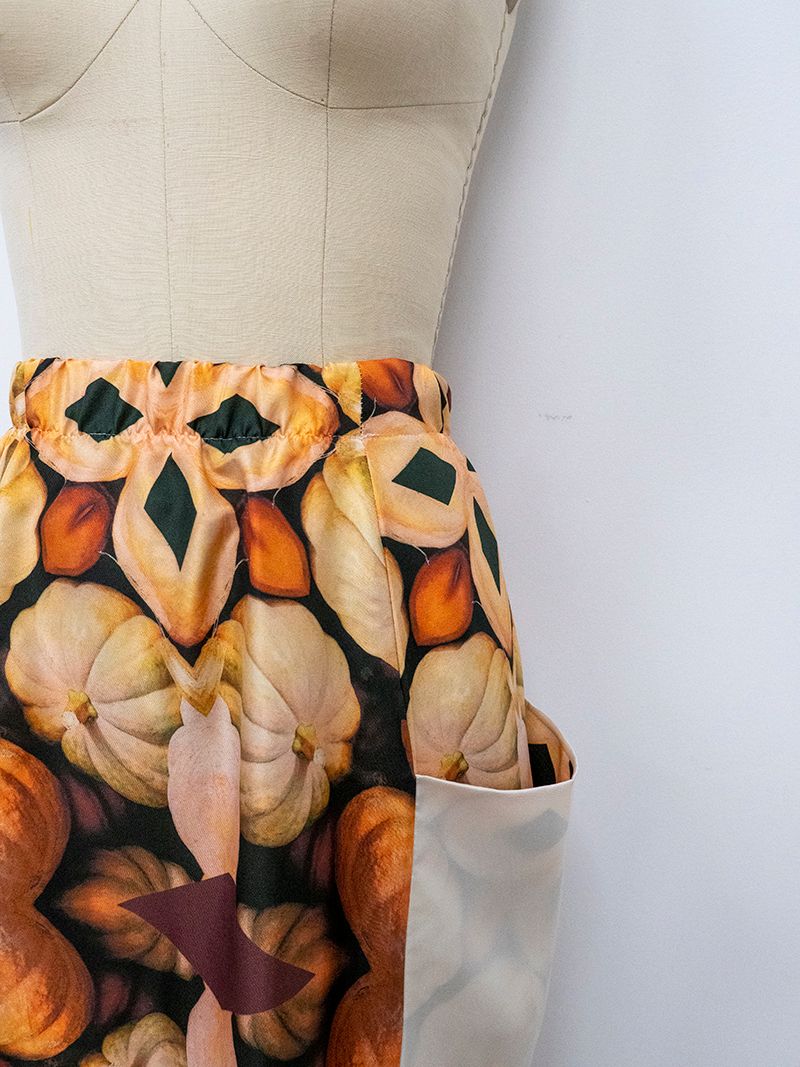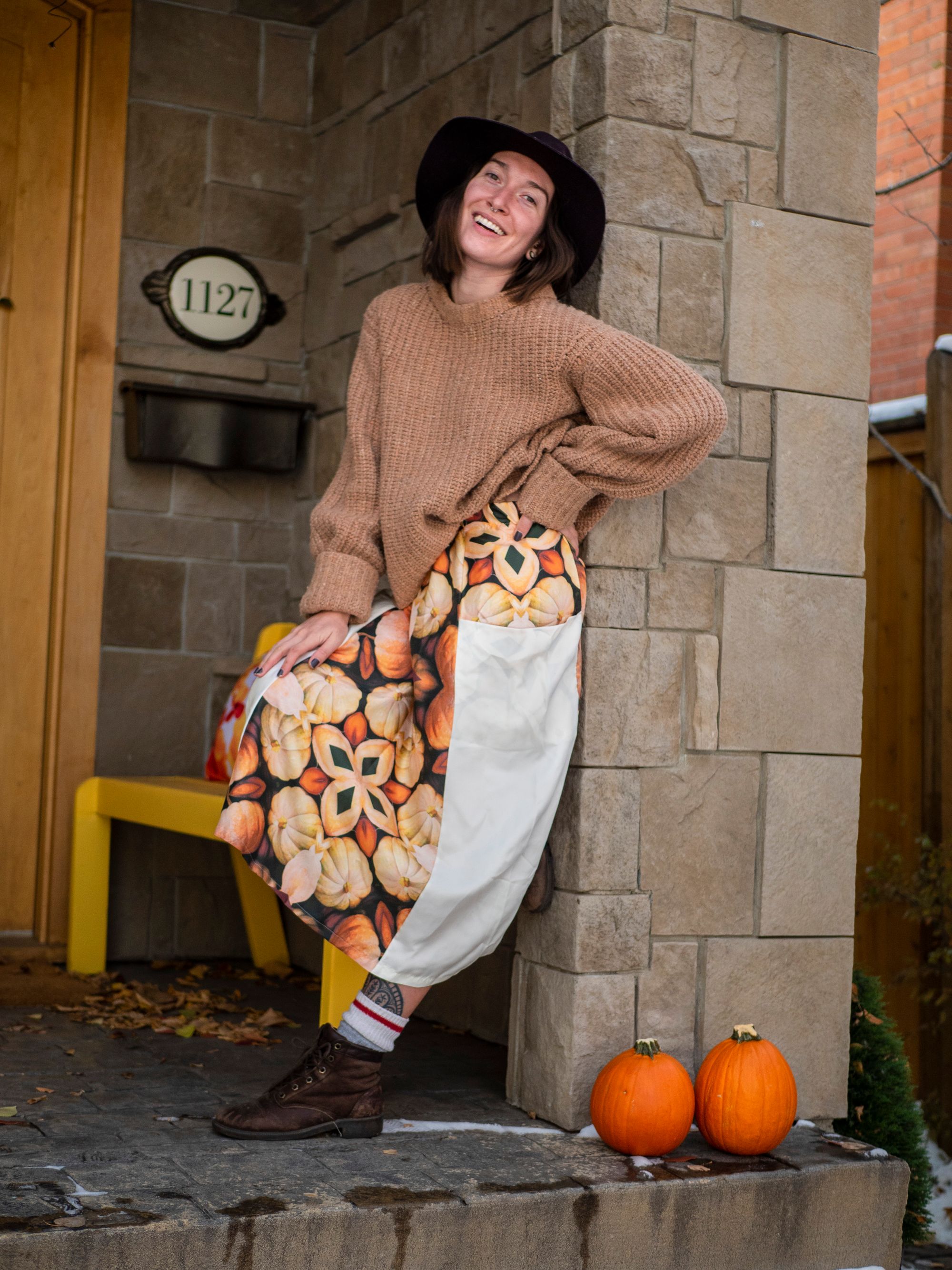 And that's a wrap! How much did this project cost?
Pattern- Free! We, however, donated $30 to Peppermint because they are awesome for offering such amazing patterns for free. They suggest a $2 donation and we think that is incredibly fair!
Printed Silk twill- $84 CAD (2m at $42/m). The silk twill is printable to 52" wide. We however needed to match our prints so we used more than you would need to with a more forgiving print.
Plain Silk Twill- $12 CAD  We used an extra piece we had available (and we encourage you to use extra castaways when you can!) but would have cost about $12 for the unprinted silk twill piece at 26" by 26".
Total: $98 (considering a $2 donation to Peppermint).
Yes, it's definitely a high cost final garment if you choose to use silk. We tried searching on Google for a similar skirt printed in 100% silk and couldn't find a single thing to compare this project to...and the top search results were all designer brands for $1000+!! The same skirt in our cotton sateen 200TC would have cost only $48. But, considering the uniqueness of this fabric/print/pattern combo we think going high end sometimes is totally worth it.

Thanks for checking out our first project! With so many amazing independent pattern designers out there, we can't wait to keep the projects flowing off our printer and inspire other to Get Creative!