An amazing fabric to spice up the classic plain white Tee with Glory Allan's fresh & free streetwear inspired sewing patterns with some custom sublimation printed motifs!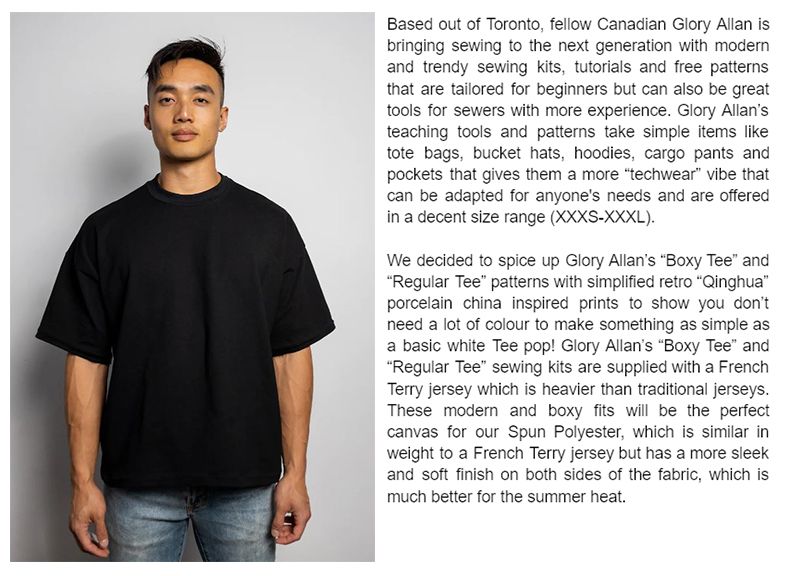 ---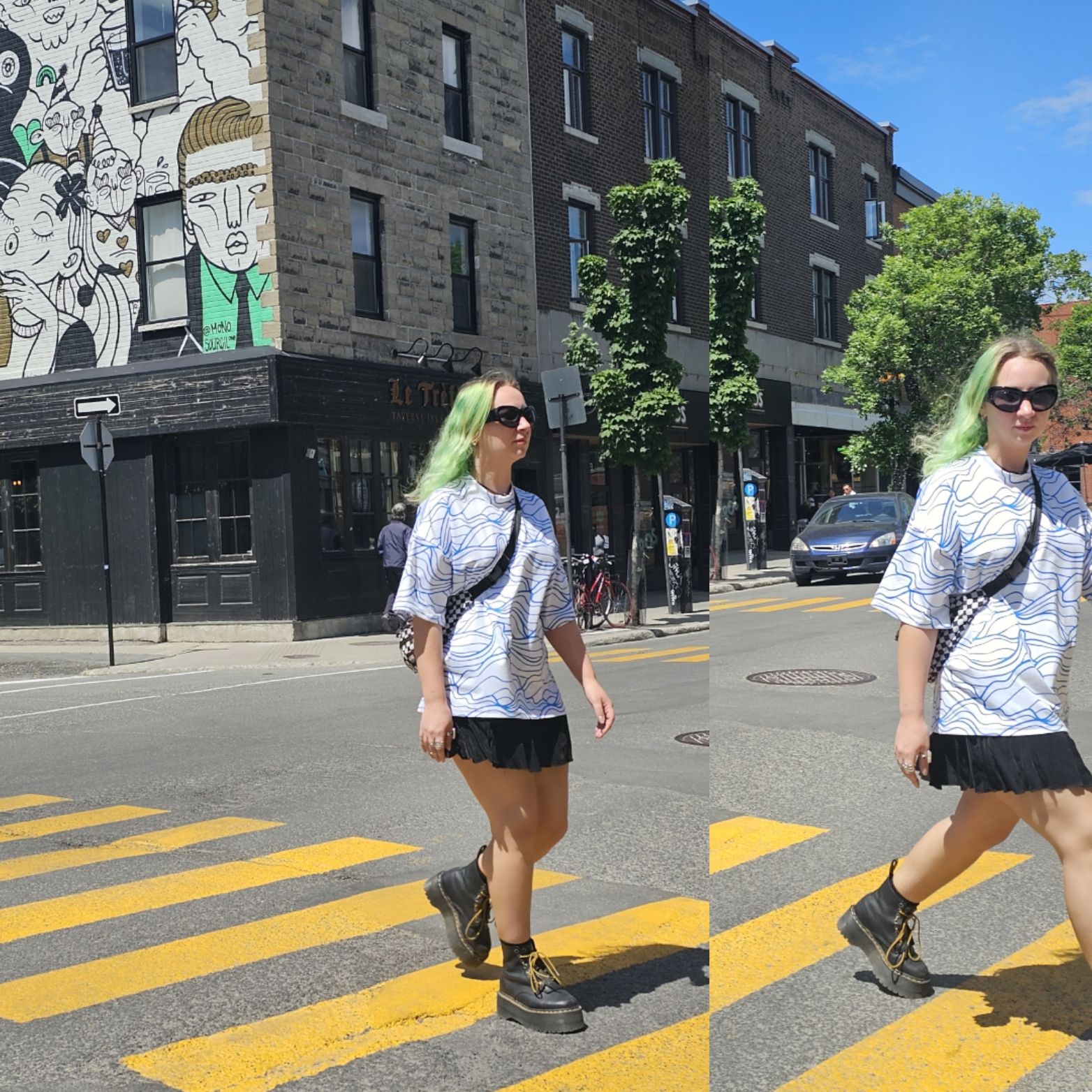 We opted for our Spun Polyester over a traditional cotton jersey because we wanted the colours to POP! Spun Poly has amazing colour retention abilities, is far more resistant compared to other knit fabrics; meaning it can be washed in hot water and thrown into the dryer without fear that it will shrink or fall apart with time. Not only is this fabric easy to care for but it is stain (and mold) resistant when you compare to similar fabrics, so jazzing up the plain white tee with spun poly just makes sense.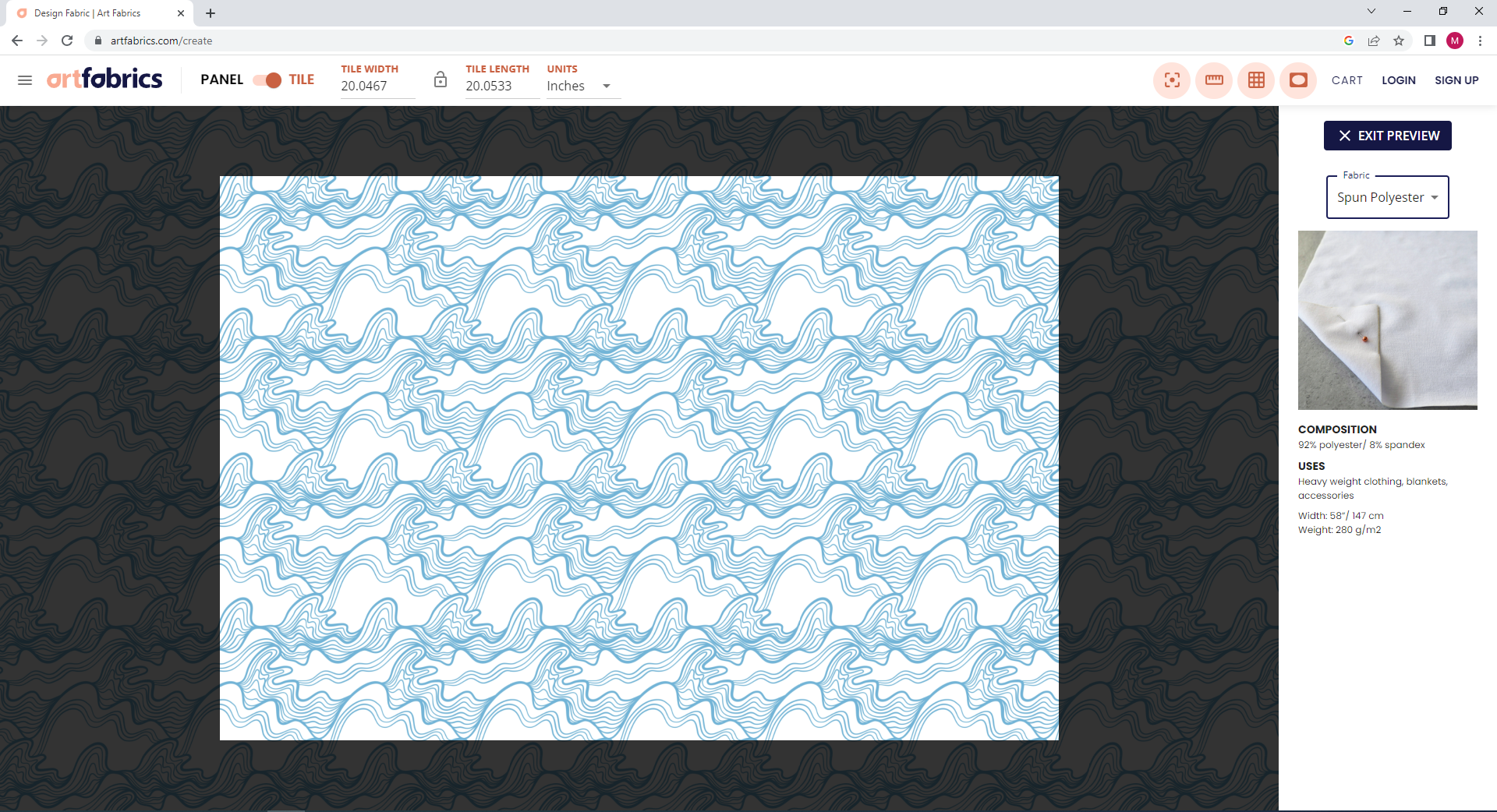 After selecting both Glory Allan's "Boxy Tee" and "Regular Tee" patterns we headed to ADOBE to find the images we wanted to manipulate in our design lab to create our custom fabric. We chose ADOBE images out of convenience but let your imagination run wild! In fact, we have some resources that might spark your imagination and offer a more in depth explanation of how our design lab works and what you can accomplish with it on our blog as well as more in depth YouTube tutorials. Since we chose images that were already seamless repeats it was a simple as uploading the images to the design lab, choosing the size of the pattern, the fabric it was going to printed on and verifying we were happy with our set up in the preview window (as seen in the photo above). Once our designs were submitted through our design lab we were able to print them using sublimation technology, where our vibrant inks infused into the fabric making the print durably permanent, transfer and bleed proof.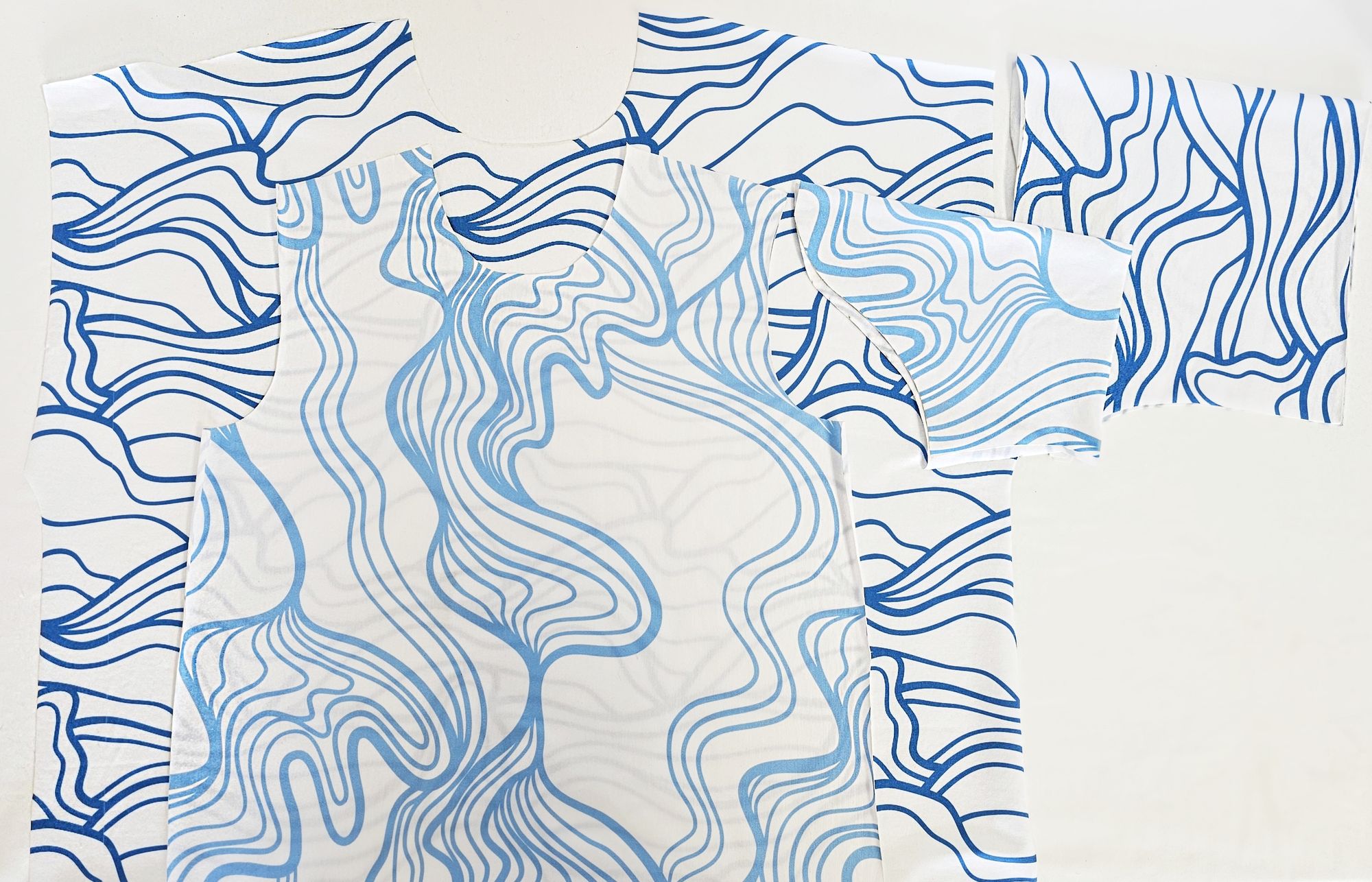 Glory Allan's kits provide a paper version of pattern pieces as well as an in depth beginners guide to knit fabrics and the assembly of the tshirts that is perfect for those completing projects at home. However, we simply downloaded the free PDF of their patterns and vectorized them by tracing them with the pen tool in Illustrator and loading the files into our laser cutters. This allowed us to plan our pattern pieces more efficiently so we could determine how much fabric we needed printed to complete the project in order to eliminate as much waste as possible. The laser also helps us plan out how we want the designs on the pattern pieces to line up on the finished tee shirts. When it comes to being eco-friendly it's all about planning and being mindful of what you are trying to accomplish.
---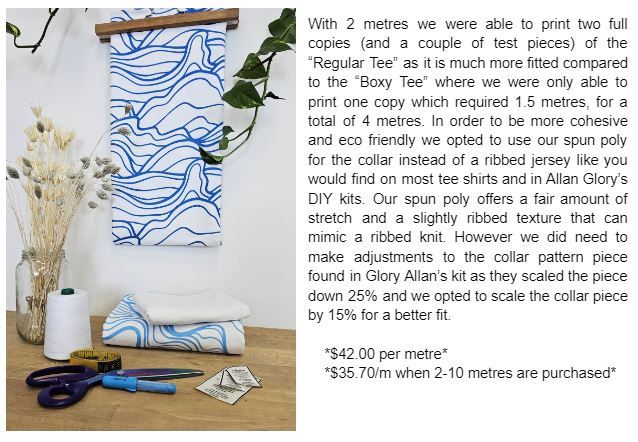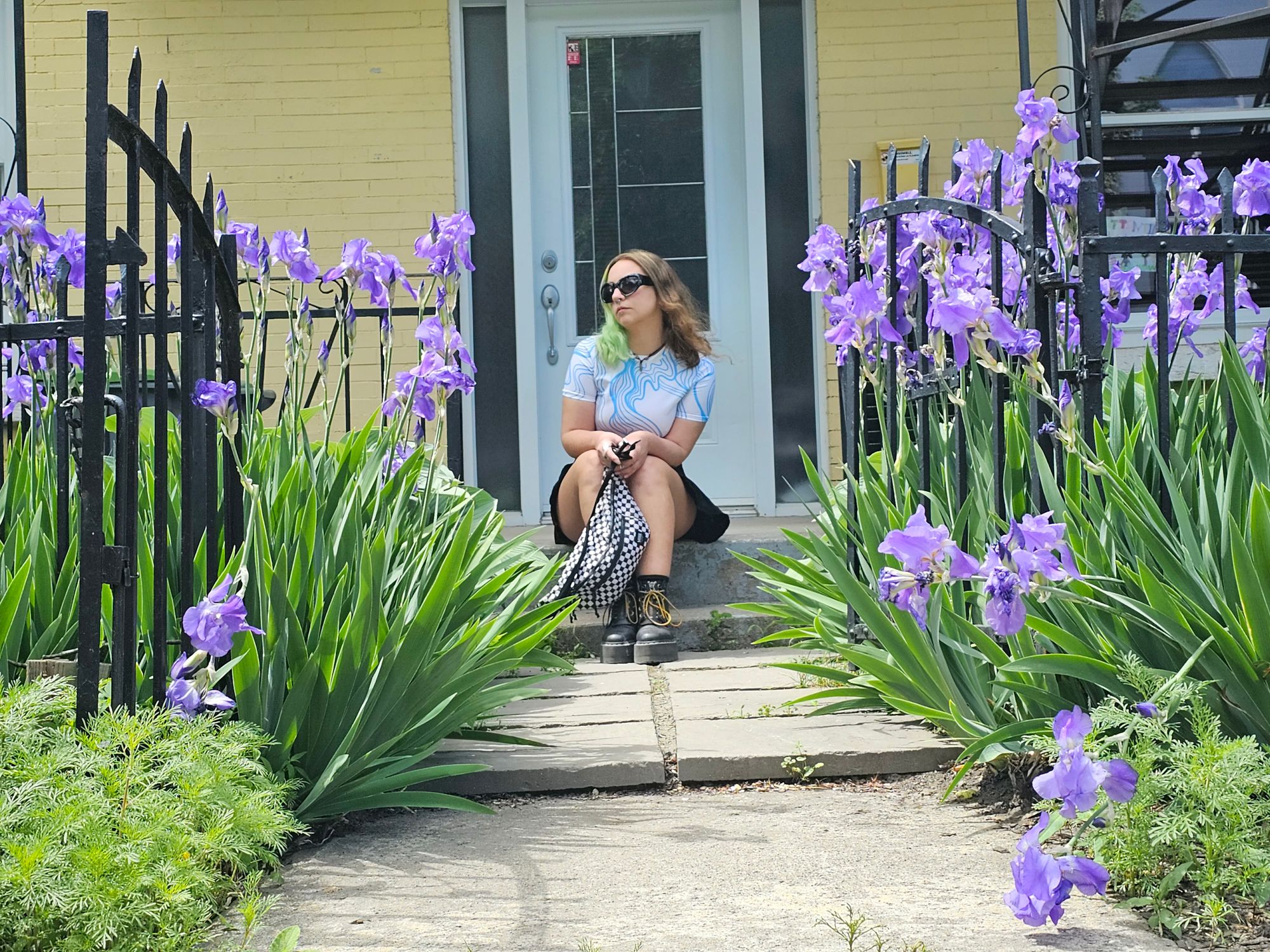 With custom printing you can take something as simple as a tee shirt and make it all your own!