As our feature fabric this week, we wanted to tell you a little bit about velveteen. This is a really unique fabric and is great for so many things. As a synthetic, velveteen is machine washable and dryable, which is a huge benefit in and of itself. It's a heavy weight fabric, made from 100% polyester, and has an unmistakable surface texture; if you've ever touched any kind of velveteen fabric you'll know it well. It has a significant surface pile that makes it so soft to the touch. Despite this texture, prints on velveteen are still extremely sharp and vibrant. It also has a subtle sheen that adds to the luxury appeal of this fabric.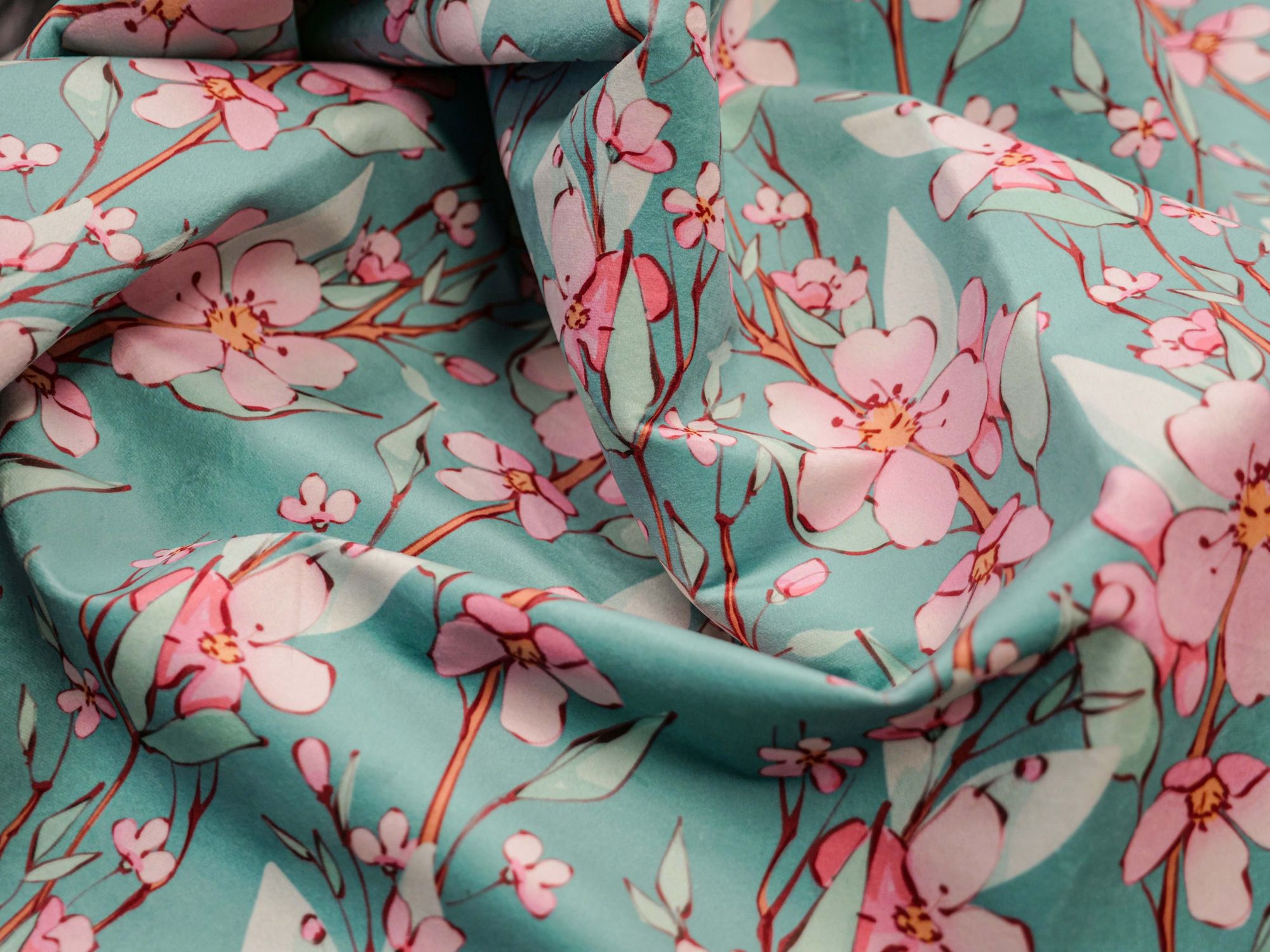 As far as uses go, velveteen has many. The most obvious recommendation is for upholstery of any kind: think chairs, couches, cushions, or even walls. Velveteen is extremely enjoyable to sit on due to its soft surface feel. While it is a more structured fabric, it also has a good amount of movement. Because of this, velveteen is also a great fabric option for glamorous clothing, like a suit jacket, a dress, or even shoes and bags.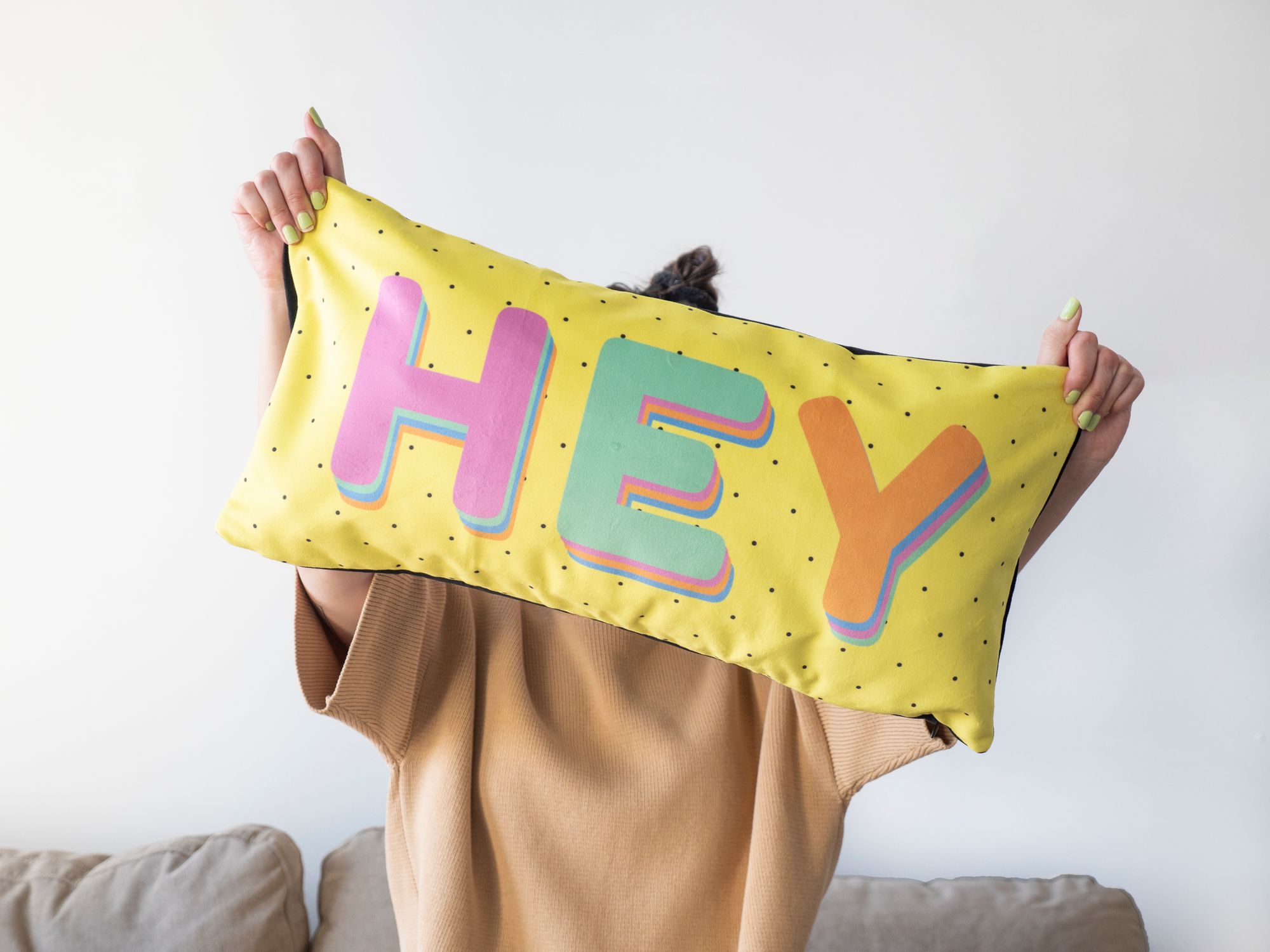 If you've never used velveteen, we highly recommend you give it a try! Once you get your hands on it you'll be surprised to discover just how many ways you can use it. Head over to our Design Lab if you're interested in designing your own velveteen fabric.