Deciding on exactly the right colour for your designs is arguably as particular as deciding on exactly the right fabric. The slightest colour variation can really change the overall impact of a design, and not always for the good. Because we understand the importance of colour in the world of design, we created this super handy tool that will help you achieve exactly the look you're going for, every time! Cue the colour chart.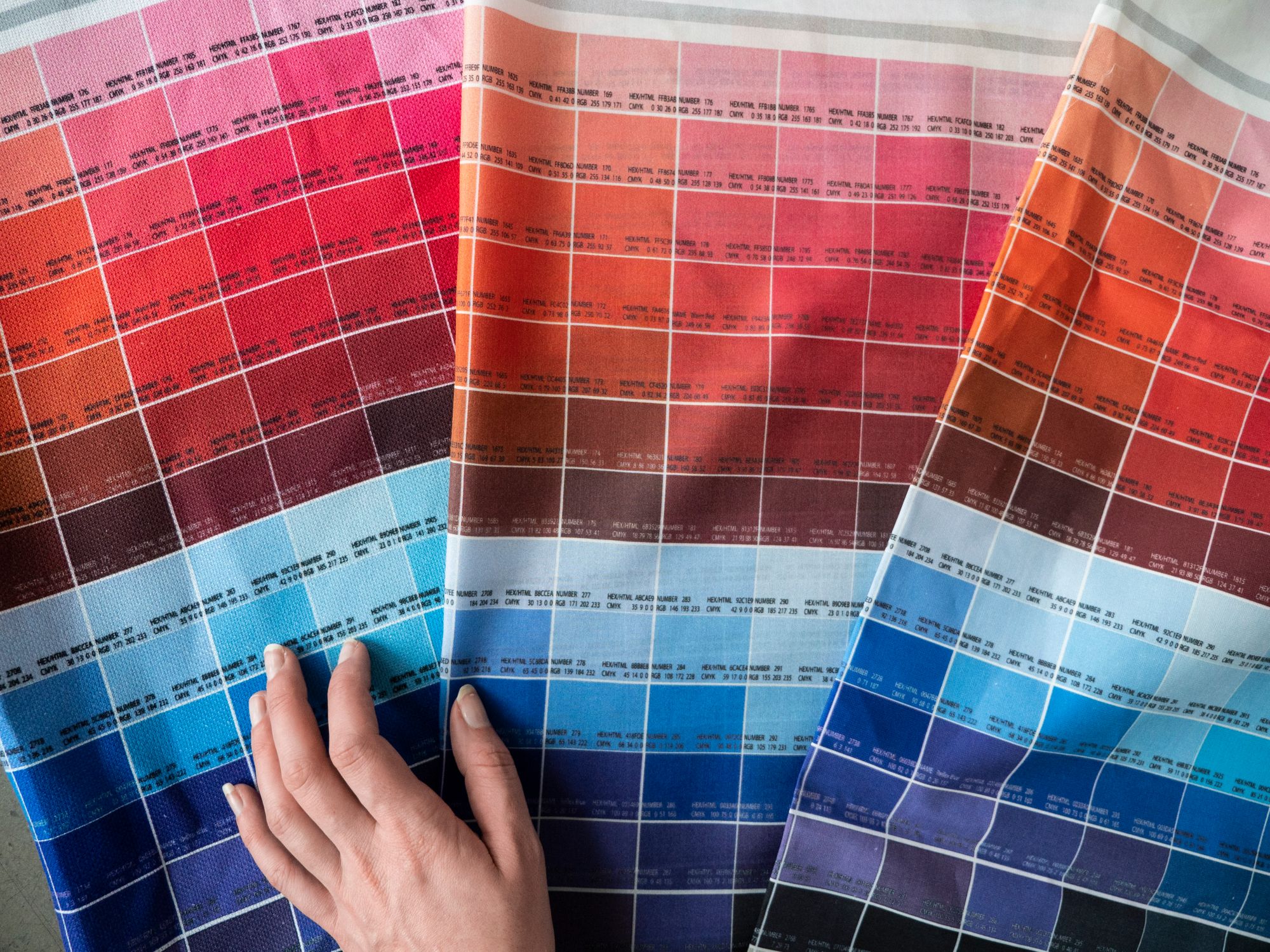 A good colour chart is a must-have resource when doing digital printing! Essentially what the chart does is it provides a grid of a variety of colour swatches, so that you can see exactly how that colour appears on your fabric of choice. The colour chart can be ordered on any of our available fabrics and contains codes from rgb, cmyk and hex colour formats for ease of use.

What we recommend is that, once you've decided on a fabric that you want to use for your project, you order a colour chart in the fabric that you've decided to use. Before finalizing any colour choices, refer to your new colour chart to see exactly how those colours will appear on your finished product, once they've gone through the digital printing, reacting, washing and drying processes. If you like how they appear on the chart then you'll love how they turn out in your design, because our printing is completely permanent!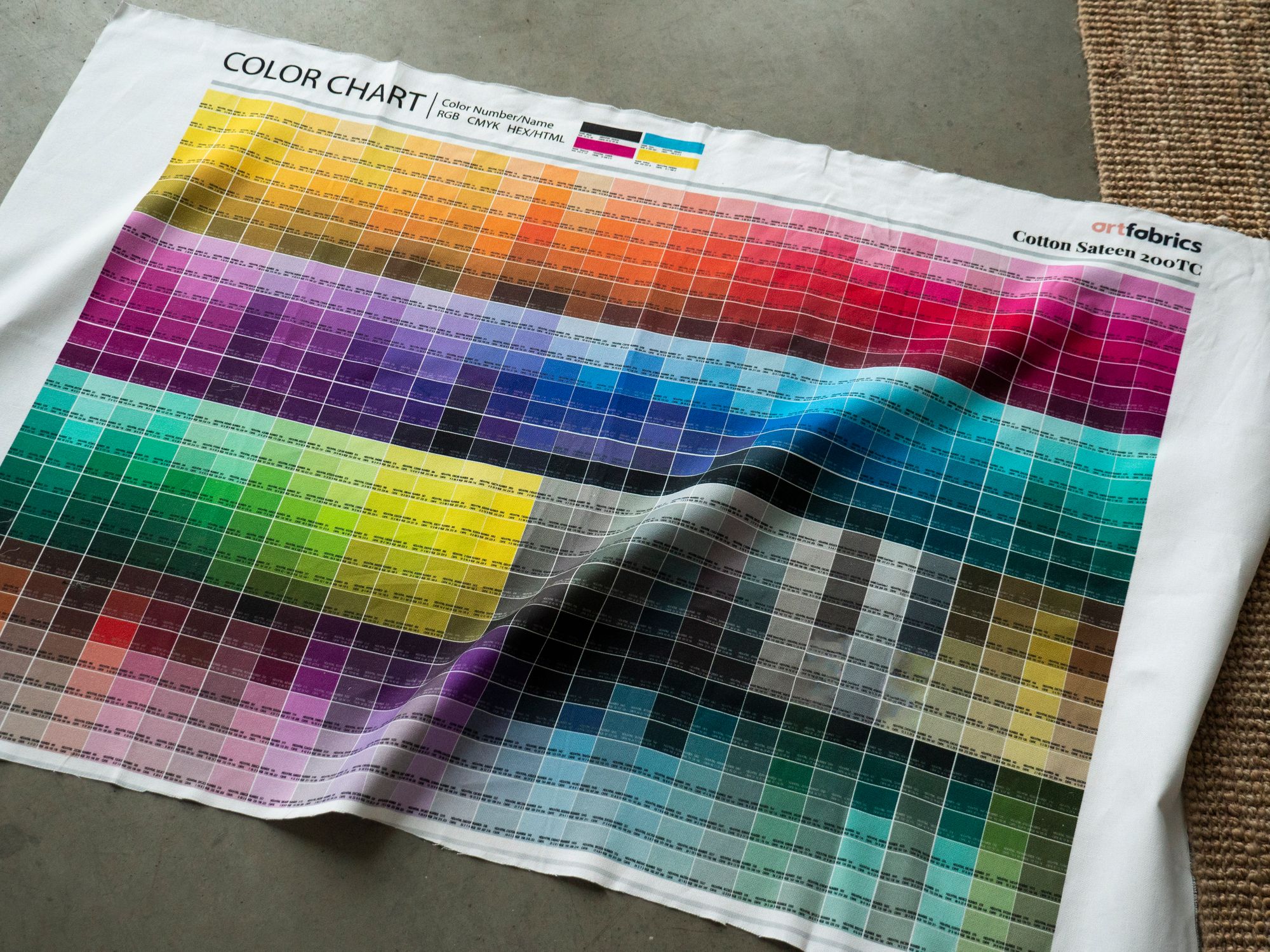 To order your own colour charts, simply email us at [email protected] and let us know which fabric or fabrics you would like colour charts printed on! The only fabrics that we are unable to produce colour charts with are our cotton gauze and our polycanvas.
And when you're done using them, don't throw them away! Just like all of our great fabrics, our colour charts can be reused and turned into some amazing projects! Make a colour chart pillow, or a colour chart tea towel! Cut it up and use different parts for different little projects. Get creative with finding new and unique ways to show your passion for colour!